MEET THE WALKER MAGUIRE TEAM...
We have over 25 years combined knowledge, experience and skills in assisting buyers and sellers in their real estate transactions. We aspire to have a honest, sincere, professional and collaborative relationship with our clients.
Victoria Proud Walker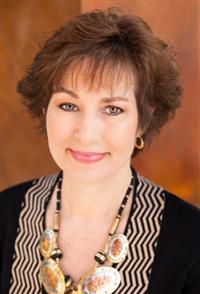 There are three things you should look for in a real estate agent, Experience, Integrity and Results. That is the foundation of the service I provide my clients. I have been a Davis resident since 1988 and raised my son in the community. I have been a realtor serving Davis, Woodland and Yolo County for over 20 years. I enjoy showing people around the Davis area and introducing them to the places and people that make it such a great place to live. I have worked with many people moving to Davis and it has been my pleasure to assist them. I would love to work with you to make your move to Davis a smooth, pleasant transition.
WHAT WALKER-MAGUIRE REALTORS OFFERS YOU:
2 full time professionals
Our unique personalities, skill set and dispositions
Double the experience, market knowledge, negotiation skills, marketing "savvy" and communication
Large network of resources and connections
Proven track record
WE ARE COMMITTED TO:
Buyers
Assist in finding and arranging financing if needed
Help you to find the "right" home
Determine what comparable homes are selling for
Negotiate the terms of the sale - we are both CNE certified (Certified Negotiation Experts)
Facilitate all necessary paperwork
Keep you informed every step of the way
Sellers
Research and advise on pricing strategy for your home
Advise on repairs or renovations that will enhance the sale of your home
Expert assistance with prep and staging of your home
Innovative marketing of your home to potential buyers
Sell your home within your timeframe
Facilitate all necessary inspections
Advise on negotiating the best price with potential buyers
Keep you informed every step of the way